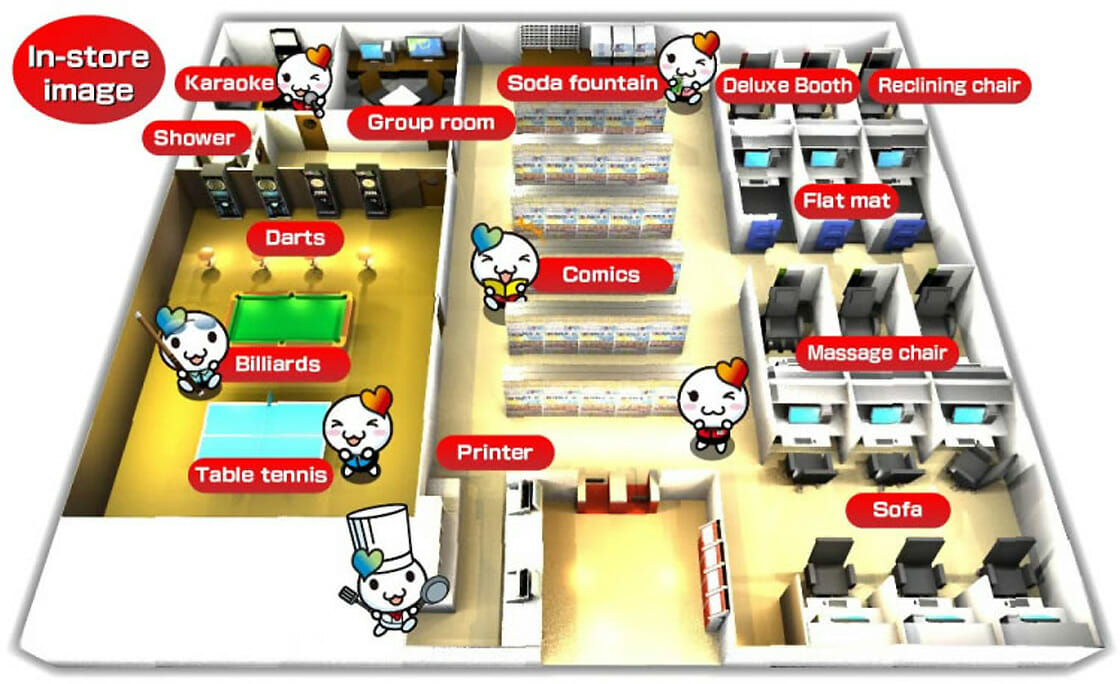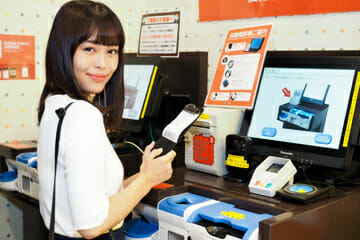 Welcome to Jiyu Kukan!
Jiyu Kukan is an internet cafe where you can have a lot of fun for 24 hours 7days a week. You can come anytime you want and play whatever you like. We provide various fun facilities include Internet, Comics, Billiards, Darts, Karaoke, and more, so you will discover the new enjoyment. You are also given unlimited access to soft drinks, comics, and magazines. You will find a wide variety of great and challenging games. Jiyu Kukan has not only fun facilities, but also has relaxation. We provide you a private seat, so you can take a rest whenever you need. Also, we offer shower services for an additional fee. Ready to join now? Have fun!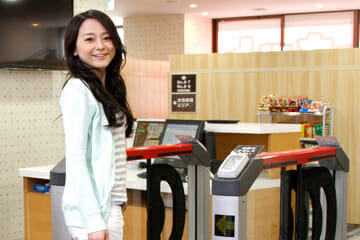 How to play at Jiyu Kukan
You will need to become a member to utilize our services. One membership card is required per person. To become a member, you need a membership fee, and a photo ID(Passport, International driver's license, residence card or special permanent resident certificate).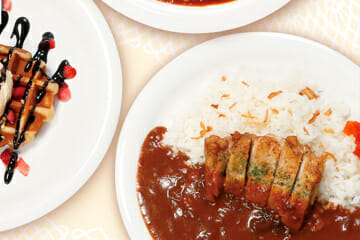 Food menu
We offer food and alcohol beverage for an additional fee at low price. We have Japanese, Chinese, ramen, pasta, snacks and sweets.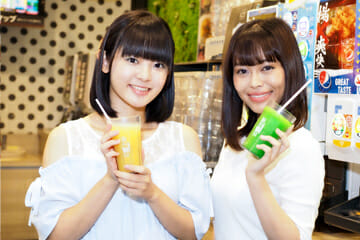 Beverage
All soft drinks at self-service area are free of charge.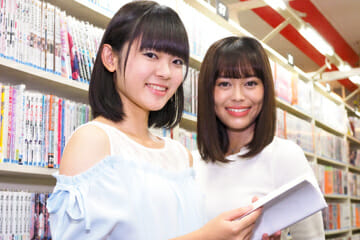 Manga
What is your favorite Manga? Latest Mangas are available here! We've got many Japanese famous Mangas such as Dragon Ball, Naruto, and more.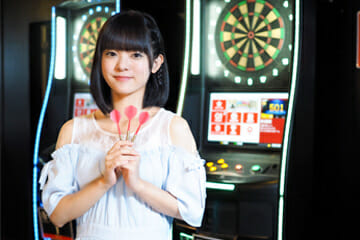 Darts
Play latest digital soft tip darts machine, and compete with other online players all over the world!
search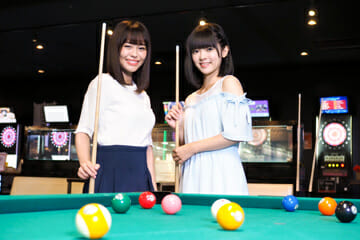 billiard
Play standard pocket billiards in very good condition!
search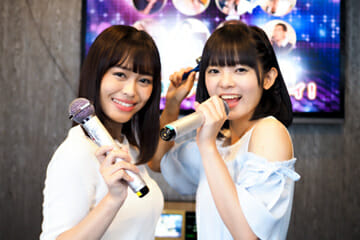 karaoke
Find your favorite songs! We have many Japanese pop songs, anime songs, and songs from the other countries. Try latest Japanese Karaoke machines!
search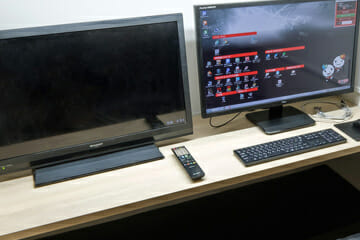 Internet
Enjoy internet games, net surfing, and social networking services! We provide computers with high spec, broadband connection, and the latest security software.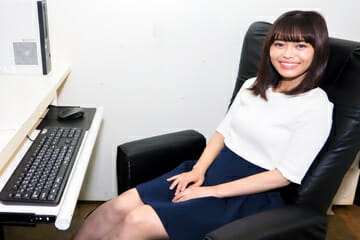 Types of private booths
We offer you a variety of seating options. We have a private booth for one person and for a group. Please choose your favorite booth.
You can search by words such as places and facilities
Shop list